We've had a variety of exciting events at Our Lady's Home of Compassion.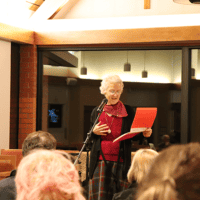 AUGUST
We enjoyed Dedications and Postscripts: Celebrating Jacquie Sturm – a poetry night where we honoured the work of this iconic Aotearoa poet, whose family have connections with the sisters through Hiruhārama, Paekakariki and the James K Baxter Trust.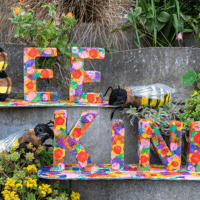 SEPTEMBER
We celebrated the annual Bee Awareness Month, where our beekeepers came in for an educational day of buzzy fun.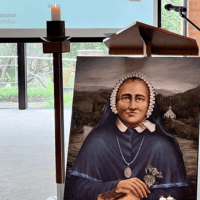 OCTOBER
Here at Our Lady's Home of Compassion on 1 October, we held our annual Celebration Sunday, in collaboration with Wellington Ecology, Justice and Peace group. Two weeks later, we celebrated our traditional Anointment Mass.
We also enjoyed the Wellington Jazz Festival, and Wellington Heritage Week for which we hosted an exhibition about the reservoir, and a music performance sampling audio from the site.