Activities for Schools
Suzanne Aubert was born on 19 June 1835. Each year the Sisters of Compassion celebrate the occasion with a Birthday Mass.
Join the celebrations with this year's activity designed for your school, church or other community group. Learn about this inspirational woman while you create.
2019 How do Suzanne Aubert's Footsteps inspire you?
"Let us have courage on the journey". Suzanne's life and work is inspirational for us here in Aotearoa-New Zealand. How does Suzanne's example inspire you to follow in her footsteps? Make your birthday footstep and decorate your school or church in time for Suzanne's birthday, or send some footsteps to the Sisters of Compassion to decorate the church at the Birthday Mass on Wednesday 19 June.
2018 Make a Bouquet of Flowers for Suzanne Aubert's Birthday
Suzanne's quote, "Always pick the little flower of hope", is the inspiration for the 2018 Birthday activity. Bring flower(s) to represent your class, school, or group to our table at the Catholic Education Convention, or send them to us in Wellington. We will decorate the church with them for the Birthday Mass on Tuesday 19 June.
2017 Suzanne Aubert Birthday Bunting Activity
Schools from around New Zealand made bunting flags to hand at the Birthday Mass at St Anne's Church, Newtown, Wellington.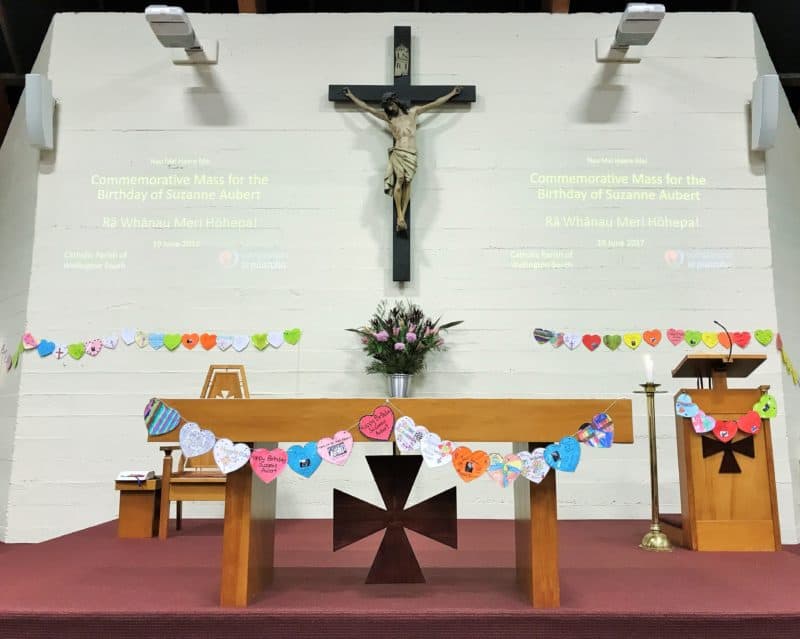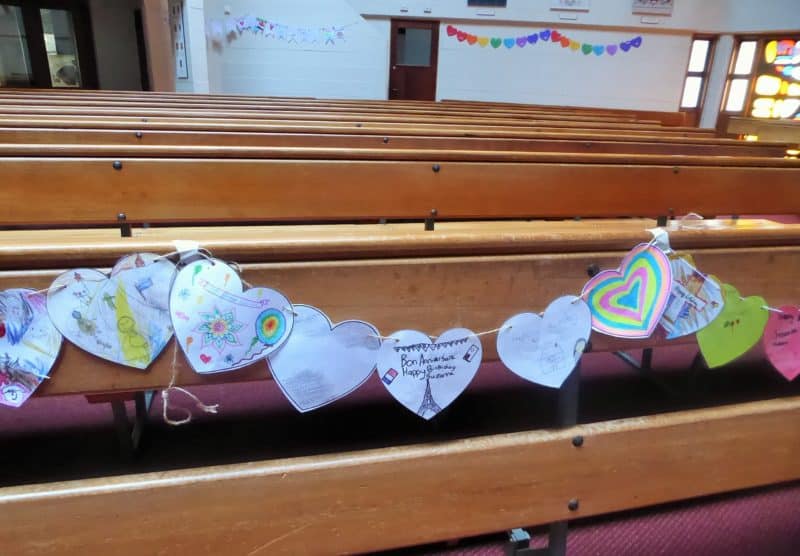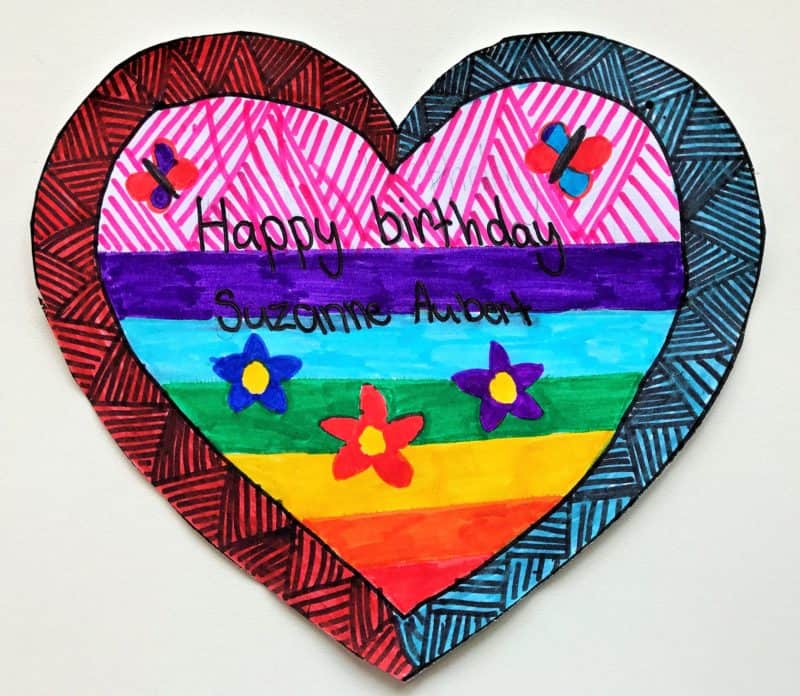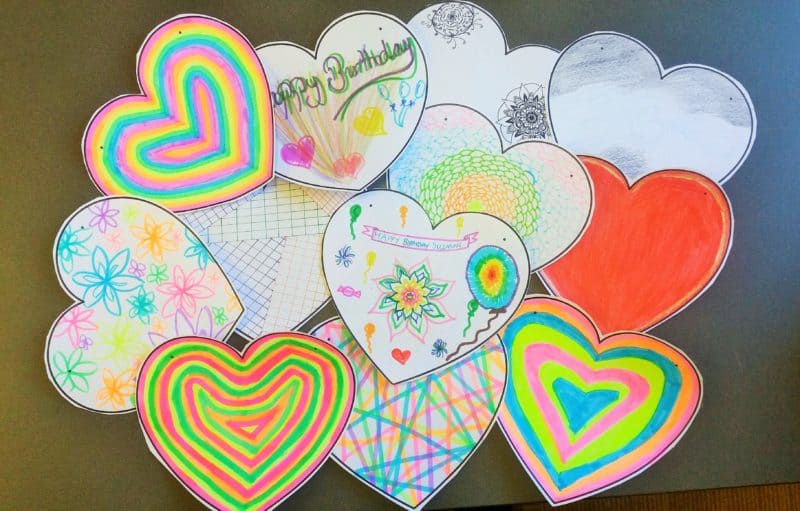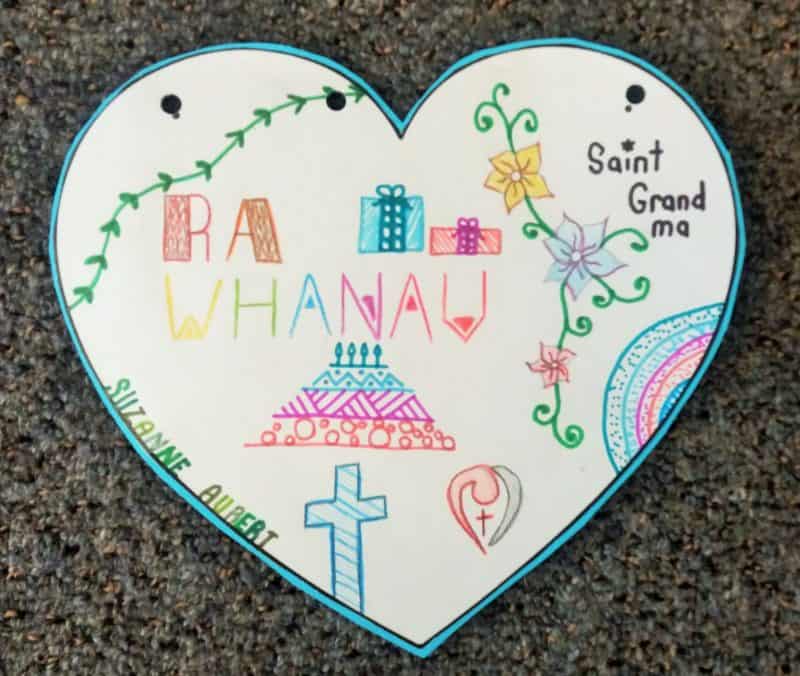 2016 Birthday Card Gallery