Christmas is a time of reflection and thanksgiving for all that we have achieved during the year to help those in need in our community. Over the last 12 months, we have made a positive difference in the lives of many, but the situation is increasingly difficult, and the need is relentless and challenging.
Thanks to your donations and continued support, our mission to provide warm meals and a safe place to live has allowed us to bring relief to those struggling to afford a home and deal with the increasing cost of living.
"It's a nice, warm house"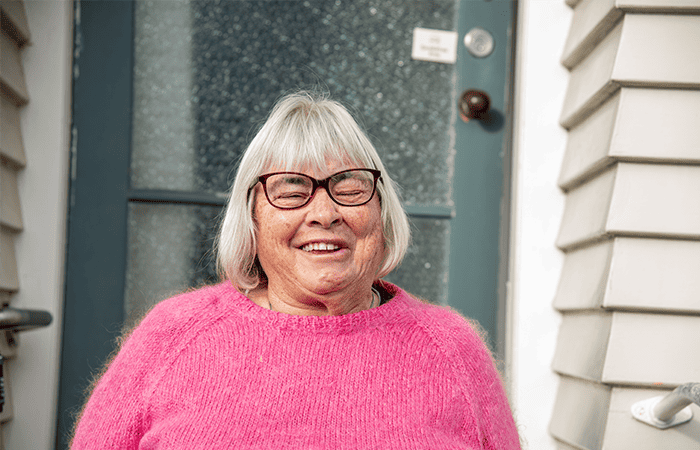 Adele has had difficulties all her life. As a single mother, she was unable to work after suffering vision problems due to a stroke and multiple blood clots. She found herself retired without owning a home and struggling to afford rent.
Fortunately, since 2019 Adele had a safe place to live, in one of Compassion Housing's units. "It's a good place. I can afford the rent, it's a nice, warm house and the neighbours are good."
"It's been good, a really good experience. They're all nice people here"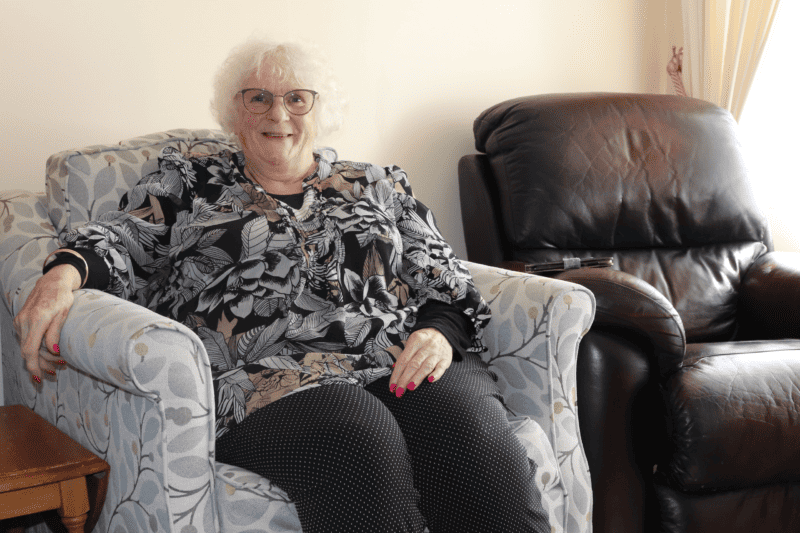 Bridget's relationship with the Sisters of Compassion goes back to the 1970's, when she visited with her mother, the orphanage at the Home of Compassion. Eight years ago, she moved into one of the Compassion Housing units in Upper Hutt. "I'm on a pension, I was looking for affordable accommodation while I was taking care of my mother at the time."
Today, Bridget is happy to live in her quiet house and have a place to receive visits from her family and friends.
"I enjoy my Little patch here"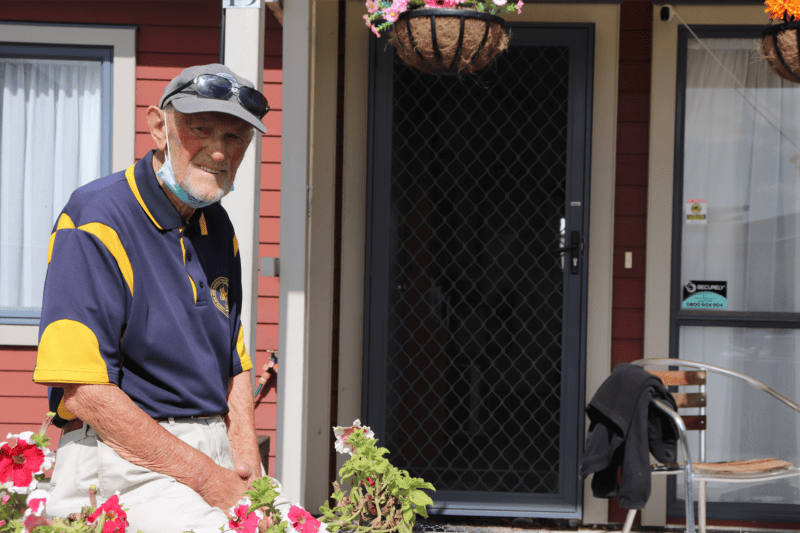 After the death of his wife, Kevin began looking for a place that would allow him to live close to his daughter in Levin. In 2015, he moved to one of Compassion Housing's units, where he has a quiet life after suffering multiple operations and a stroke.
"I enjoy my little patch here, it's so nice and quiet, and it's big enough for me. I'm happy."
"When I come here I feel relaxed around the sisters and kitchen staff"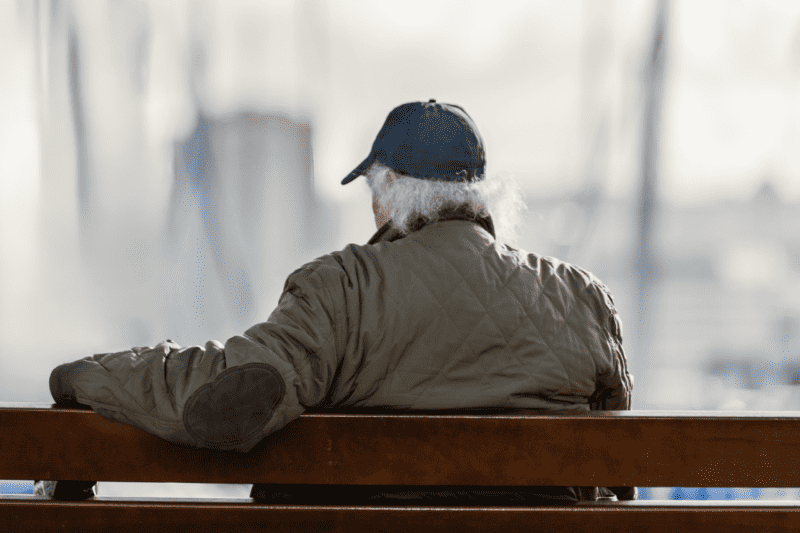 Johnny has been a regular at the Soup Kitchen for nearly 40 years. His life has been marked by a traumatic childhood that led him to mental health problems and, with it, the inability to work.
For Johnny, coming to Soup Kitchen has become a way of life for him. "I feel safe and very welcome, and the food is lovely. That's what keeps me coming back, it's like a magnet".
Please support our Christmas Appeal today
You can also help by supporting one of our meals at the Dining Room of Compassion through a donation of $300 (approximate meal value).
To choose which day and meal (breakfast or dinner) you would like to sponsor, please call 04 383 7769 to let us know.
Ways to donate
Use our account name: The Mother Aubert Home of Compassion—Trust Board
Account number: BNZ 02-0500-0017474-00
REF: Your name
CODE: Christmas Appeal
If you have any queries you can email us on donations@compassion.org.nz
Or call  04 595 5803.
Alternatively, you can post your donation to Soup Kitchen, PO Box 1474, Wellington 6140.