A Morning with Fleur Beale
June 19, 2021 @ 11:00 am

-

12:00 pm
Event Navigation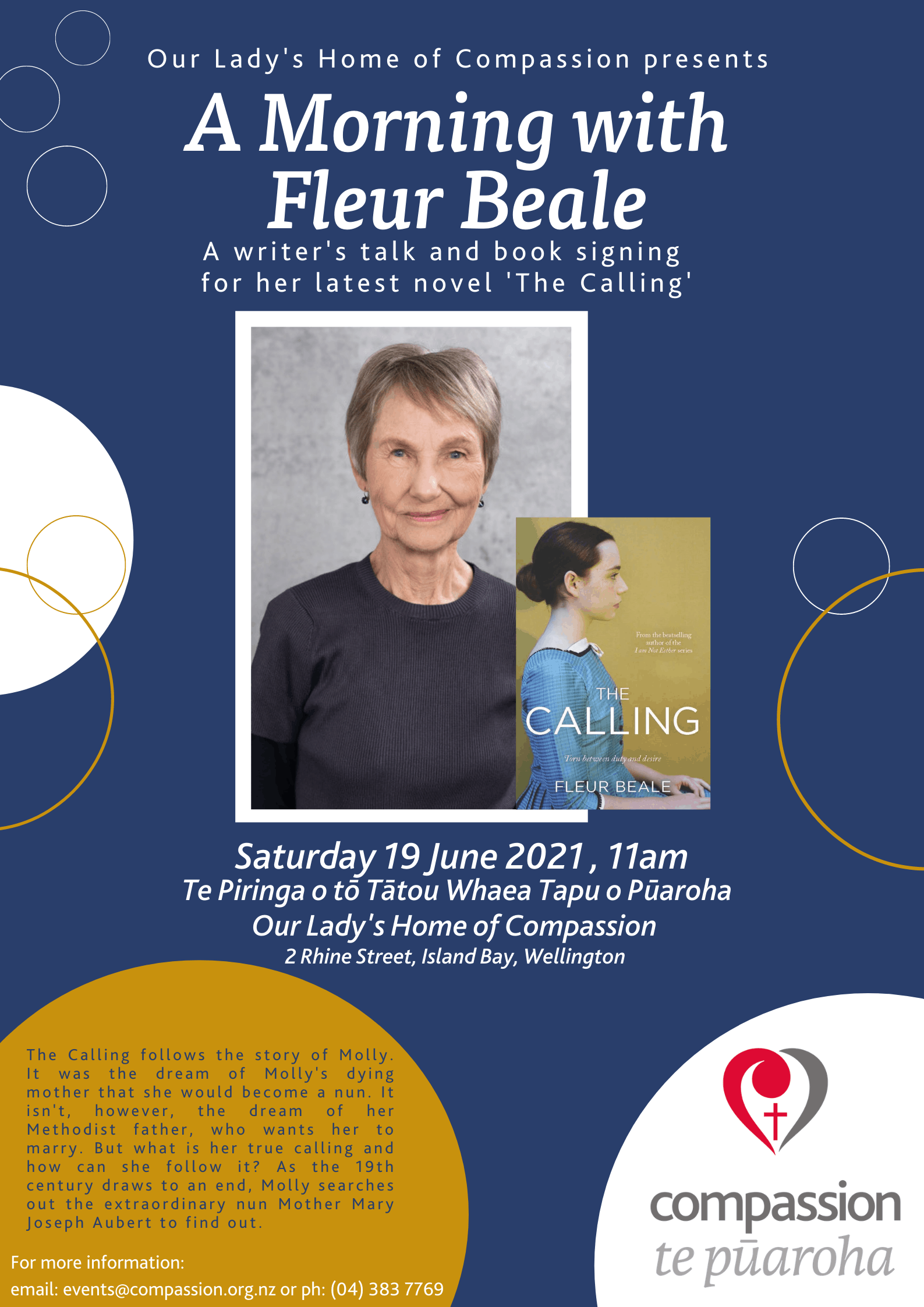 A Morning with Fleur Beale
Award-winning author, Fleur Beale, will speak about her latest novel, The Calling.  This will be followed by a Q&A and an opportunity for purchase and book signing by the author.   This event is part of this year's celebrations marking the 186th anniversary of Suzanne Aubert Meri Hōhepa's birth. Everyone is welcome! 
Click here to see information about other birthday events.
About 'The Calling'
Inspired by her own work with the Sisters of Compassion and research into the life of Suzanne Aubert Meri Hōhepa, Beale explores the impact religion can have on a person through the story of Molly while providing accurate insight into life in the late 1800's with snippets of historical publications littered throughout.
It was the dream of Molly's dying mother that she would become a nun. It isn't, however, the dream of her Methodist father, who wants her to marry. But what is her true calling and how can she follow it? As the 19th century draws to an end, Molly searches out the extraordinary nun Mother Mary Joseph Aubert to find out.
About Fleur Beale
Fleur is an acclaimed New Zealand author and has published over 40 books for young adults and children throughout her career.  She is the only author to have won  the Storylines Gaelyn Gordon Award for a Much-Loved Book twice (Slide the Corner in 2007, I Am Not Esther in 2009) and has been described as 'one of the most consistently accomplished and versatile writers for teenagers in the country' by The New Zealand Listener.