Suzanne Aubert's 186th Birthday Mass
June 19, 2021 @ 2:00 pm

-

4:30 pm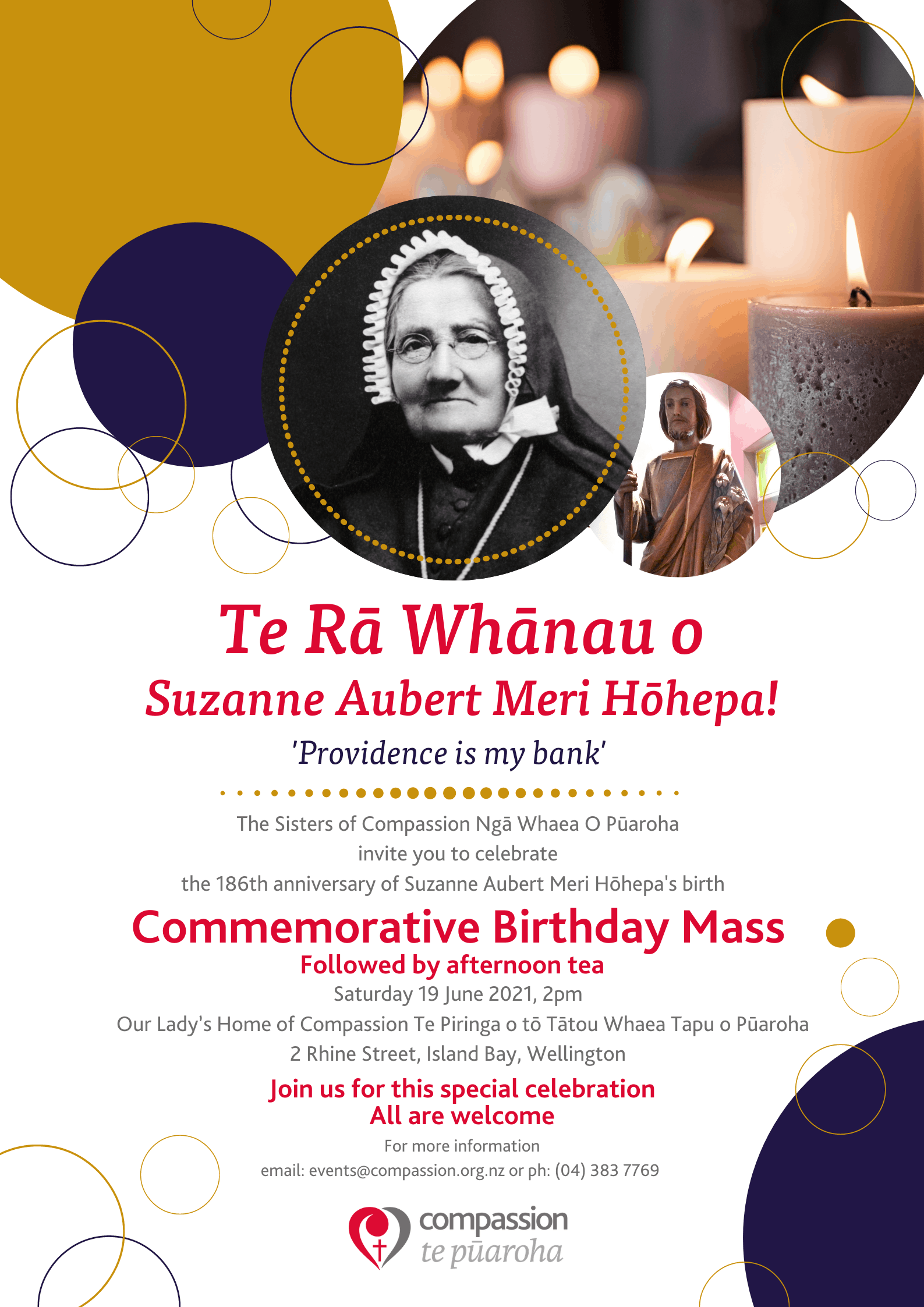 Suzanne Aubert's 186th Birthday Mass
June 19th 2021 marks the 186th anniversary of the birth of the Venerable Suzanne Aubert Meri Hōhepa.
Celebrate the life and legacy of this remarkable woman with the Sisters of Compassion by joining us for a commemorative Mass presided by Cardinal John Dew, followed by afternoon tea.
This year's birthday quote is "Providence is my bank". Suzanne Aubert Meri Hōhepa's relied on Divine Providence and prayed to St Joseph when she needed help for her work. The quote is fitting for 2021, the year that Pope Francis has dedicated to St Joseph.
All are welcome!