Lyon
This is the most popular choice for functions, workshops and meetings.
The room is fully equipped with the latest WiFi, audio and visual projection, air conditioning / heating, conference tables and chairs.
A light filled room enjoying views over an expansive lawn and the southern hills.
Half day $150, Full day $300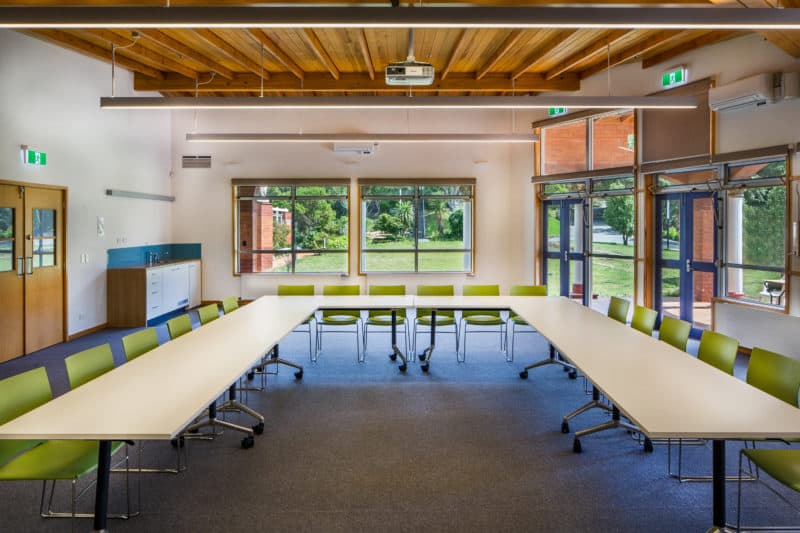 Marcelle
This is suitable for board meetings and small workshops.
It offers good light, wifi and visual projection facilities.
Half day $75, Full day $150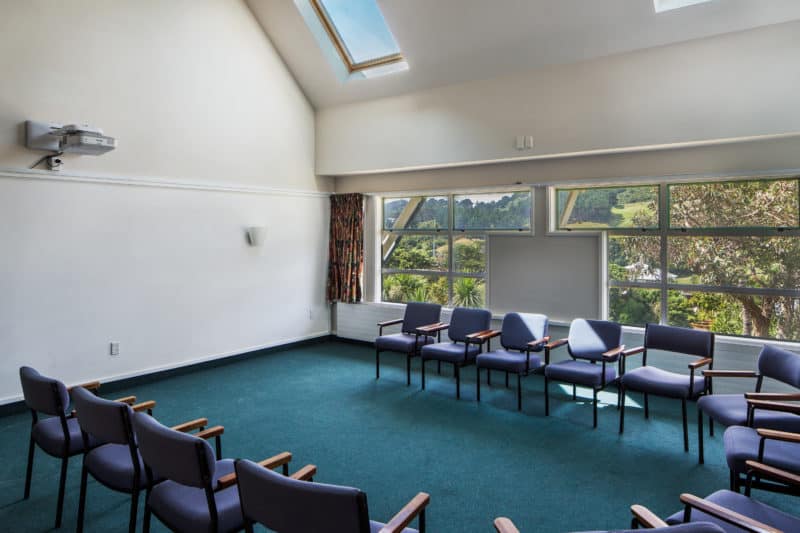 Crombie
Great for group work and workshops.
The Crombie lounge offers two alcove seated areas joining a main lounge.
Half day $55, Full day $110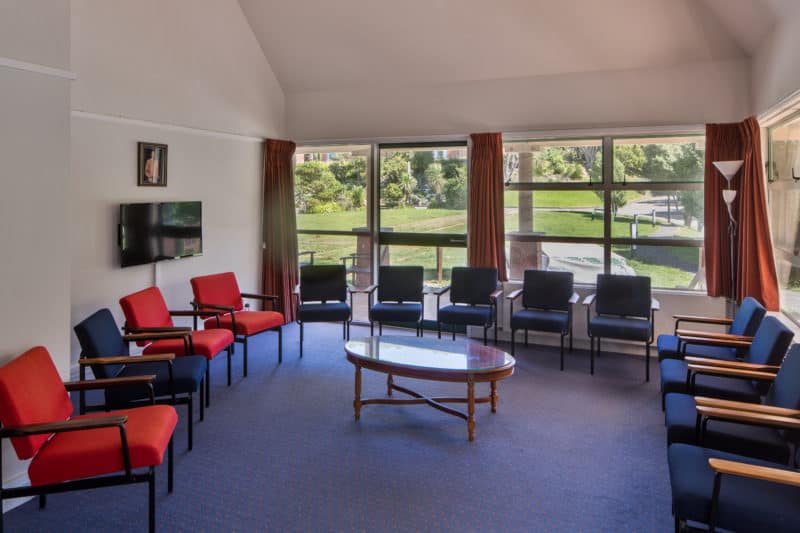 Catering
We take great care to provide food that tastes great, is packed with nutrition and is good for the environment.
Our menu has a plant-based focus that includes gorgeous salads using, super greens, ancient grains and nuts. Each week, our lunch main and light evening meal plan includes soup, frittata, quiche, dahl, pasta, brioche and more. We serve fish on Friday's and usually one other meat-based meal per week. When making a booking, please ask to see a menu, if it will help you with your catering choices.
Please contact us to discuss any special dietary requirements.