Lyon
This is the most popular choice for functions, workshops and meetings.
The room is fully equipped with the latest WiFi, audio and visual projection, air conditioning / heating, conference tables and chairs.
A light filled room enjoying views over an expansive lawn and the southern hills.
Half day $150, Full day $300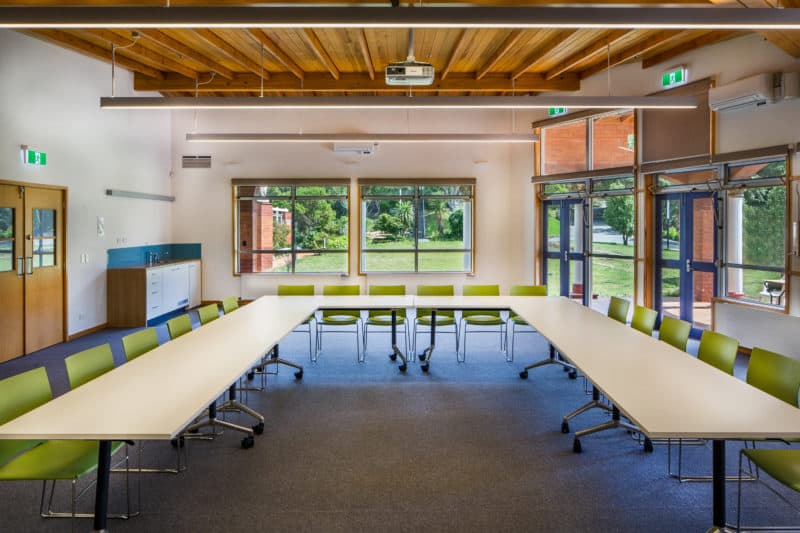 Marcelle
This is suitable for board meetings and small workshops.
It offers good light, wifi and visual projection facilities.
Half day $75, Full day $150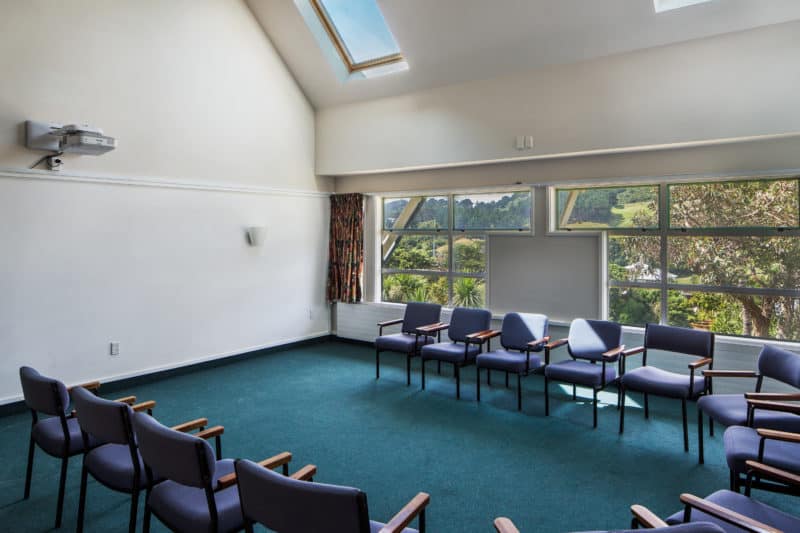 Crombie
Great for group work and workshops.
The Crombie lounge offers two alcove seated areas joining a main lounge.
Half day $55, Full day $110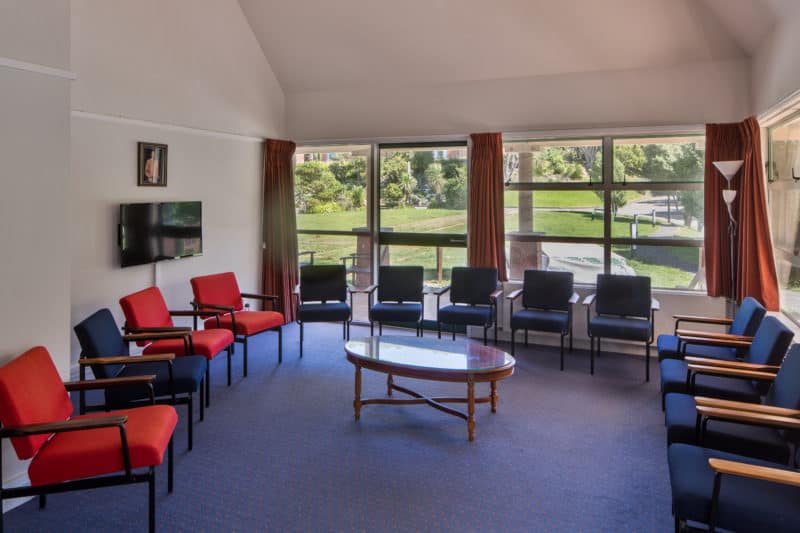 Catering
Our kitchen offers  a range of excellent catering options to suit each individual  group.
Please contact us to discuss  any special dietary requirements.